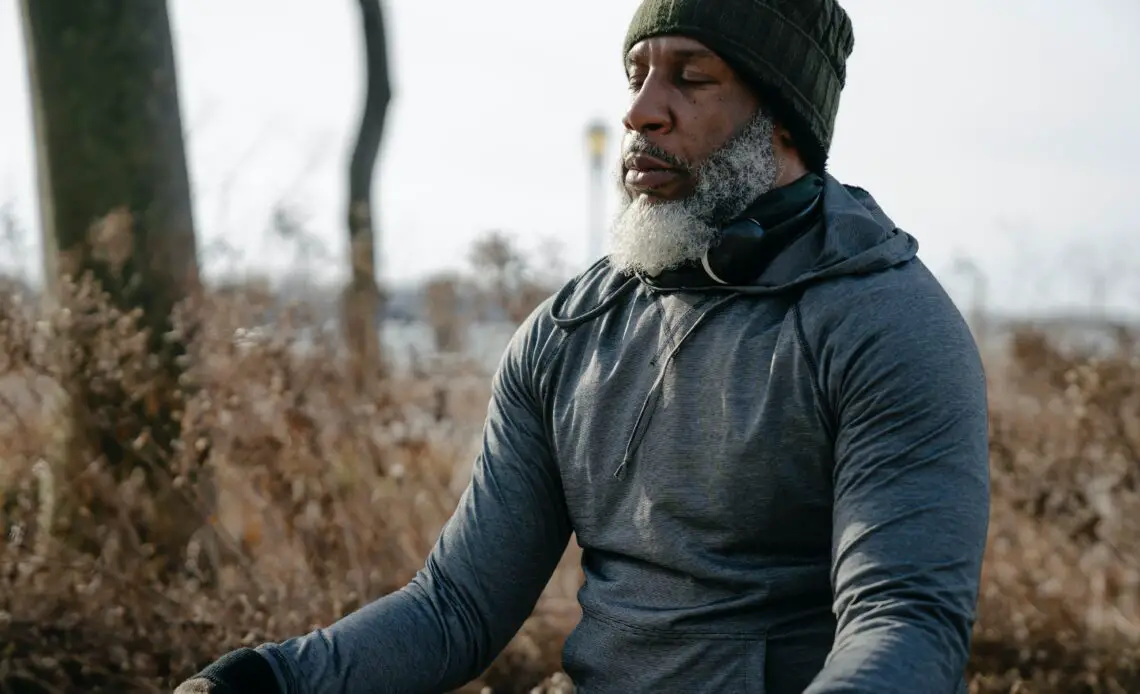 "My sacrifice, O God, is a broken spirit, a broken and contrite heart, you, God, will not despise."

Psalm 51:17 NIV
We tend to discard things that have been damaged or perceived as useless. On the other hand, God loves the broken.
Brokenness can mean plenty of things. It can be a phase where a person hits rock bottom, a motivation to continue moving forward, or simply being broken by the waves of life.
God breaks us, so we return to His arms and ask for His love and grace again. He tears our souls apart to strengthen us, brings us back to our roots, and remembers His will.
What Does It Mean to be Spiritually Broken?
"Godly sorrow brings repentance that leads to salvation and leaves no regret, but worldly sorrow brings death."

2 Corinthians 7:10 NIV
According to the Cord of 3, brokenness, in God's eyes, is when we are so crushed by the darkness and sins of the world that we recognize the only place we can go to is God.
Elder Bruce D. Porter from the Church of Jesus Christ of the Latter-Day Saints says,
"This comes when our desire to be cleansed from sin is so consuming that our hearts ache with sorrow, and we yearn to feel at peace with our Father in Heaven."
Glenn Meldrum explained that man is prideful, and we will not humble ourselves before the Lord until our pride is broken. Brokenness produces real humbleness and is the product of a deep awareness regarding one's personal guilt.
When we recognize the immensity of our sins, we face the reality that we need a savior, and it is through Jesus Christ that we'll receive redemption. Brokenness leads us to surrender, repent, and achieve victory over our sins.
The Cord of 3 emphasizes that when the Lord breaks us, we might initially feel hopeless and desperate. But we must fear not, for in the midst of darkness, the Lord's hand will reach us to give us hope.
Brokenness will lead us back to the grace of the Lord and help us recognize that without Him, we are just a speck of dust on the vast ocean floor of existence.
Brokenness is a Prerequisite to Intimacy with God.
One of the essential elements of a healthy relationship is mutual trust. When we enter a relationship with another person, we give them access to areas of our life that are usually reserved for us alone and only shared with those closest to us. 
We allow them to see our fears, hopes, and dreams, and they become part of our inner circle. We tell them things that we wouldn't tell just anyone.
This is similar to forming a personal relationship with the Lord. To have a close relationship with Him means having an open heart. It means allowing Him into your mind, soul, and spirit so that He can speak truth into your life and lead you down His path. 
Humans all have areas where we're physically or emotionally broken. And because God knows us better than anyone else, He knows when there's something wrong in our lives. He knows what to work on before He can fill our life again with peace and joy. 
It is our brokenness that makes us whole again.
Brokenness is a Reminder that No Sin or Grief is too Great for God's Power to Redeem and Heal.
You may be struggling with painful emotions, such as grief or despair. Perhaps you're amidst a big life challenge or trauma that it feels like nothing will ever be okay again. 
Or maybe your life has been marked by abuse, addiction, or recovery, and the wounds are deep and lasting.
Regardless of what has happened to you, remember this: God is the ultimate healer. 
Healing is not an event but a process that God can begin in your life at any time if you let Him. 
You don't need to wait until you've reconciled yourself to the pain you're experiencing before turning to Him for help; you can ask him right now. 
All things are possible through Christ, who strengthens us (Philippians 4:13 NIV). And if the Lord can create stars and galaxies out of nothingness (Genesis 1 NIV), surely he can heal our broken hearts.
Brokenness Results in a Deeper, More Intimate Walk with Christ.
We are humbled when we are broken. Brokenness helps us realize that we are not perfect and do not have all the answers. 
It leads us to rely on God for His wisdom and strength rather than our experiences or knowledge of the Scriptures.
Brokenness also takes us away from self-sufficiency and pride, leading to a greater dependence on Christ. When we become aware of our faults and sin, we must turn to Christ for forgiveness instead of trying to clean up our sins ourselves.
As Christians, we can choose whether or not we want this experience and how we handle ourselves during this time of suffering. If you have never been broken before by God or man, then you've never really trusted Him enough.
Brokenness in the sight of God happens when we trust in Him. It is an experience every Christian must go through in their walk with Christ. 
Brokenness is Proof of God's Love and Faith In Us.
During life challenges, it's easy to get swayed by our anxiety and fear that God has abandoned us. 
Sometimes we question His decisions and ask if He even listens to our prayers. We might also feel that He is not there when despair envelops our hearts.
But He's always with you, and He always listens. It's just that your heart has closed its walls to His voice and His touch.
That's why when we feel like we can do anything, even without the help of the Lord, He breaks us to tell us that we need Him. And we can't do anything without His will.
The Lord loves us so much that He's willing to accept us despite our imperfections, sins, and pride. He's always accepting and never willing to abandon us (Deuteronomy 3:16 NIV).
God Loves the Broken.
"God uses broken things. It takes broken soil to produce a crop, broken clouds to give rain, broken grain to give bread, and broken bread to give strength. It is the broken alabaster box that gives forth perfume. It is Peter, weeping bitterly, returns to greater power than ever."

Vance Havner, Good Reads
God breaks us, so we return to His arms and ask for His love and grace again. He tears our souls apart to strengthen us, brings us back to our roots, and remembers His will.
In his article, Jeb Blount explained that sometimes, your brokenness leads you to find yourself again. Like diamonds, it is during the greatest pressures that you'll discover your truest potential.
God chose broken people like Peter, Magdalene, and Paul to bring significant changes to the world and shed light on others.
Brokenness will completely transform you if you trust. It will open your eyes to truly see God's will and open your heart to feel His love.
Discover More About Spirituality
Guides
How To
Signs
Questions
Others