It is true, everyone goes on a spiritual journey at some point in their life. Unlike other journeys, this is entirely different. Irrespective of their knowledge, people do sometimes feel stuck with feelings and emotions.
The undermentioned aspects shed some light on why you end up getting spiritually stuck and how to get unstuck.
Figure out the reasons why you are getting spiritually stuck
Well, this is an accepted fact that you did not land in such a scenario out of the blue! On account of this, it is of utmost importance you discover the reasons that prompted you in such a situation.
This short analysis will produce great positive consequences. For instance, you become aware of mistakes you have made. Once identified, preventing the same in the future becomes easier.
Likewise, you get to know which are the areas that require immediate healing and get help from God.
The sad truth is – you may not be willing to have a conversation with God about your feelings with total honesty. You may not wish to disclose to God the things you are ashamed of. For example, you love performing other activities that give you more fun rather than praying.
Remember, when you pray with your whole heart, it heals you and gets rid of your ill habits.
Yes, undeniably people do not want to change the relationship they enjoy with God. Nevertheless, they wish to accomplish this feat without changing themselves.
This is the funniest reality. People love leading a miserable life without even completely surrendering to the almighty God.
Take appropriate steps to prevent your conversation with God from going stale
We do converse with our friends and relatives in our day-to-day life. This process of a smooth dialogue between you and others can become stale at times due to various reasons.
The same thing applies to your conversation with God as well. This is particularly very true in case you are not consistent in devoting sufficient attention and time to prayer.
Nonetheless, this is not something that is not within your reach. All that you are required to do is to get a little creative and give some effort to do away with dry periods. When this happens, you can be successful in jump-starting your prayer life.
Do anything and everything that brings joy to you
At times, you may encounter a season of dryness. Several reasons can contribute in this regard. For instance, as your life becomes hard and hectic, you tend to ignore self-care. You have prior professional commitments, helping your parents and attending to a complete schedule of kids. Under these circumstances, you remain overbooked and postpone all types of joys from your life. Consequently, you end up feeling far from God resulting in depression feelings.
Bring an instant change to this routine life. Simply do something for yourself from sun-up to sundown.
For instance, take a walk down the street. This will allow you to live in the present moment. Well, this could also be an ideal opportunity to look at some small but amazing things around you like:
The bunny

The birds

The beautiful and fresh lilies in your neighbor's yard.·
Take the initiative to perform certain actions that fill your heart with utter joy and happiness. It will lead you to recognize the presence of God around you. For instance, you can do something such as :
Working in your garden, or

Go to an art museum.
Due to the daily hassles of life, people do end up over-complicating things. The best thing to do away with such mishaps is to slow down yourself and remember the simple pleasures of daily life. In a sense, these initiatives give a helping hand in discovering joy.
Imbibe the art of letting go of old ideas about life
What is a spiritual awakening in the first place? It is nothing but cultivating a habit of letting go of old ideas that have engulfed your life.
Real awakening is something that lets you acknowledge all real things in your life that are controlled by an outside force. Instead of relying on this, make a deviation. For instance, thinking about creating from within.
This is what successful and contented people do in their life. They adhere to safe prescribed routes. This way you can prevent your soul from feeding your higher self.
The greatest advantage of letting go is – it will not make your life meaningless or bleak. It becomes a lot straightforward to get rid of spiritually stuck situation
It is your life and you are the one who can determine how you wish to lead your life. Unfortunately, people find it incredibly difficult to resist the prescribed version.
Consequently, you fall into the trap and choose the 'easy' path. Unfortunately, this path comes with its share of uncomfortable situations. For example, you undergo through experiences of :
Deep emotional pain,

Loss of true happiness

Divorce

Addictions, and more.
On account of this, it does make sense to not fall for such prescribed routes. The best remedy is to in tuning your heart in a manner so that discovering the most authentic path is the only viable alternative!
Cleanse your body and mind of all unwarranted trapped emotions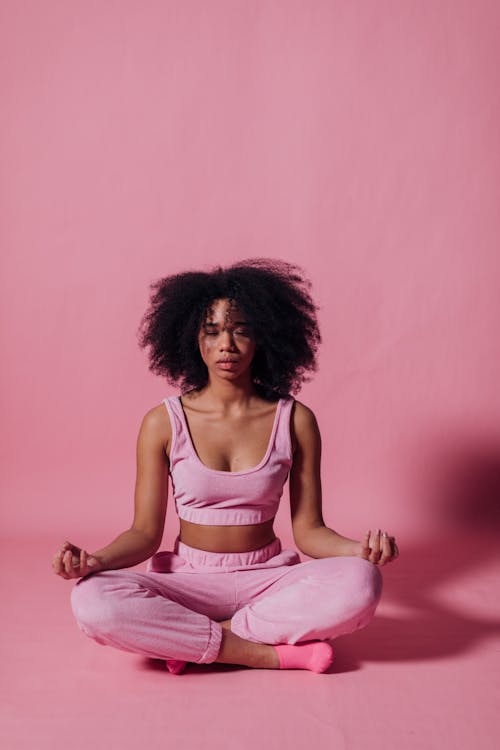 Undoubtedly, emotions are regarded as energy in motion. The real troubles arise in your life when you fail to release this particular energy healthily and properly.
For example, the kinds of disease resulting in your life is the most common symptom that resembles your body has trapped energy. Due to this trapped energy, you may see minor problems such as:
Getting into verbal abuse with your loved ones.

Depression

Disordered eating

Insomnia and/or oversleeping

Feelings of unhappiness and anxiety·
At times, you feel a little uncomfortable in recognizing the feeling of happiness for a prolonged period. This happens because you are busy taking note of the low vibration. When this takes place, you may even stop emotional eating or lack to exhibit kindness towards your loved ones and you may feel spiritually stuck.
Fortunately, there are many small measures you can take to avoid them such as:
Do not hide your emotions. Instead, write them down every morning without any fail.

Do not suppress your anger. Resort to crying or screaming into a pillow, for example.

Start exercising vigorously. As you sweat, it will release all toxins from your body.

Do not be judgmental in taking out all such emotions.·
Ask questions to yourself
There are times when getting out of a spiritually stuck scenario is to ask certain questions to yourself. This can include questions like:
Do you feel a little uneasy and uncomfortable during conversations about faith?

Are you the one who takes refuge in radio, phone calls, TV, etc? So that you do not have to spend time in solitude, reflection, or prayer?

Do you see people who claim they are very close to God with an eye of suspicions or cynicism?

Do you get bored or distracted very easily during church services?

Are you in the habit of not reading the Bible or listening to any spiritual advice?·
In case your answers were a "Yes" to these questions, it is high time you do a perfect assessment of yourself. It will help you in determining how you ought to move forward.
You may attempt hard and fast to spin your holy wheels. Despite this, there may be a wide gap. This can pertain to two things. First, where you are currently. Second, the place you wish to see yourself.
Watch out your love walk
When you are stuck, this is the best time to check your love walk. You will fail to do justice to your faith if you do not do so. Unless and until you walk in love, the things you believe in will not have any value. This explains why it is of utmost importance for you to think about walking in love. In a way, it works like a prerequisite to promote your beliefs.
Walk-in loves the manner thee God has commanded. This will take love to its next level. For instance, you can put anyone's interests before yourself. Remember – it is regarded as a divine love gauge. You hardly walk in love when you keep yourself busy taking into account all evils done to you.
Yes, this walk might appear to be a little difficult initially. Nevertheless, with some practice, you are going to relish great rewards!
Opt for meditating on scripture
Life has many dilemmas. You can conveniently find comfort and direction when you submit yourself to God.
You can delve deeper into scripture. Make sure to join a Bible study. Open any random passage and start meditating.
Get hold of your favorite Bible verses and pray. It will instantly connect you with God.
You can feel closer to God by writing a letter
Take help from God's guidance when you find yourself in a difficult situation. Pen down a letter to God with all honesty. While doing so, you can include several things like:
Catalog your frustrations and fears.

Write at length everything describing your hurts and worries.

Complete with a writing task. Close your eyes and give your best try so that you can hear some response.

Yes, you might not always succeed to get a response. Nonetheless, you can still end up feeling relaxed and at peace.

Resorting to such writing habits is a powerful way to express your feelings. You can foster a strong intimacy with God.